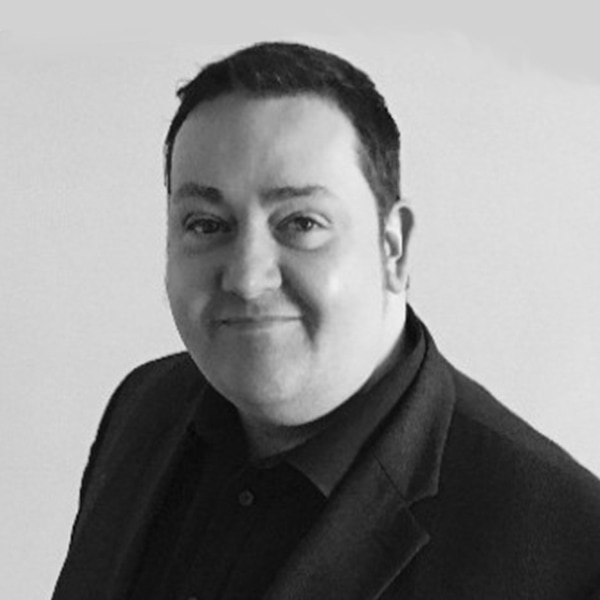 With over 30 years experience in the rail industry where he held a number of senior management positions within Network Rail, Siemens, Babcock and ABC – Dave was keen on developing systems that helped clients keep control of project safety, enhanced project performance and helped keep control of project costs.
In 2005, he set the idea and strategy for Checkpoint with the development of the Site Access Control and Site Log Recording modules.
Continually looking for innovations within the rail, infrastructure and utility sectors, Dave has used his experience to develop a vast suite of Checkpoint products to make projects safer and more efficient, including Commercial Event Log Reporting, Fatigue Risk Management and Dynamic Planning.
With the ability to take a clients vision and create bespoke solutions spanning planning, operations, safety and project performance – him aim is for Checkpoint to become our client's software developer of choice.
Chief Information Technology Officer
For the past 23 years, Scott has been working within the IT industry after graduating from Glasgow University with a degree in Computer Science.
After working in London for 20 years in the financial and energy sectors, Scott leads all developments across Checkpoint's systems and applications as the Chief Information Technology Officer. 
His main responsibilities are developing new software solutions for clients and running various internal R&D projects, managing the IT department, and keeping the executive team briefed on the latest information technologies and innovations that could help the company to succeed.
Lead Performance and Data Analyst
Andy has over 20 years' experience spanning rail, renewables, utilities and public sector and has held a number of performance improvement roles including Performance Improvement Analyst / Six Sigma Green belt at Network Rail and Commercial Improvement Analyst at Scottish Power.
He was Responsible for the management of Network Rail Scotland's Performance and Forecasting and the delivery of accurate Performance Information, Forecasts and Baselines providing daily, weekly, monthly, and annual forecasts.
Managed an Operational Six Sigma portfolio with the successful delivery of Improvement projects for Network Rail Scotland with an incremental savings portfolio of £1.6m.
An experienced analyst, Andy works with our clients to build and produce various daily, weekly and monthly Performance Reports, outlining performance statistics, KPI delivery, financial penalties and operational risks associated with poor performance.
Andy's experience in data manipulation and industry knowledge has allowed clients to produce dashboards and reports that highlight trends and areas of lost production amounting to efficiency gains of over £150m.
Work Experience:
Head of Procurement – West Dunbartonshire Council
Procurement & Commercial Manager – SSE Renewables
Procurement & Commercial Manager – ScottishPower Renewables
Performance & Improvement Analyst – Network Rail
Design, Print & Web Development
Colin has over 8 years' experience spanning multiple sectors including rail, law, detective agencies, maintenance work etc.
He has produced branding across the board for C&G Systems covering all things print and digital. This has ranged from business card and promotional items to website design and  presentation slides.
Last year he was involved in large scale visibility board creation and web development for C&G systems as well as the Checkpoint brand.
His main role for Checkpoint continues to be custom graphic creation to give the app a user friendly feel as well as continual development of the website and branding.